Expand your professional and personal experiences by joining a Fels student group
Fels Institute of Government students lead a variety of interest groups that focus on professional engagement and development and are open to all current Fels students. Along with broadening your perspective as a future public leader, our student-run organizations help you connect with peers in our close-knit academic community.
Fels Student Association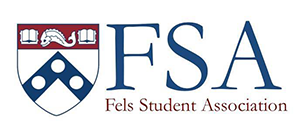 The Fels Student Association (FSA) works to build connection and community among all Fels graduate students, including both the MPA and Executive MPA programs. From engaging events to professional development, FSA serves as the central student group representing the interests of Fels students and working to provide the best graduate experience possible for the dedicated, passionate public servants that make up the Fels student body. Past FSA events include professional development workshops, networking opportunities, social activities, and guest speaker panels.
International City/County Management Association (ICMA)

The Penn student chapter of the International City/County Management Association is based at Fels and chapter leadership is comprised of solely Fels students. For anyone interested in becoming a local management leader, this group offers access to ICMA content and programming, including the opportunity to attend national and regional conferences. Our student chapter also organizes both intimate and larger-scale events for Fels and other interested students to engage with local government leaders across various sectors of public service.
Women of Fels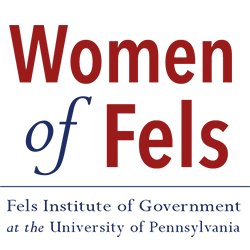 Women of Fels (WOF) aims to advocate for issues that women face in the public sector and beyond by hosting speaker panels, fundraisers, and more. Past WOF events have included a Myers Briggs Workshop on leadership styles, an end of the year celebration, and a speaker series.
LPSGov

Founded in 2017, the Liberal and Professional Studies Government (LPSGov) has been chartered to serve as an important initiator of change at the University of Pennsylvania. LPSGov represents graduate students throughout the programs within the College of Liberal Professional Studies.