Fels career services are customized to your goals 
Fels Institute of Government programs are designed to prepare students to take on leadership roles in the public sector. Career support begins on day one: our faculty and advisors work with students closely to identify your professional goals, map out your career strategy, and align your electives and program opportunities to advance your career.
Fels fast facts
Alumni careers by sector
---
34% Government
32% Private sector
23% Nonprofit/NGO
11% Consulting
Top 2%
---
Fels MPA and Executive MPA grads' median earnings are in the top 2% of MPA programs nationwide*
97%
---
Percentage of MPA Class of 2022 alumni who were employed, working on political campaigns, or continuing education within six months of graduating
*Source: Department of Education College Scorecard Data Release from April 25, 2023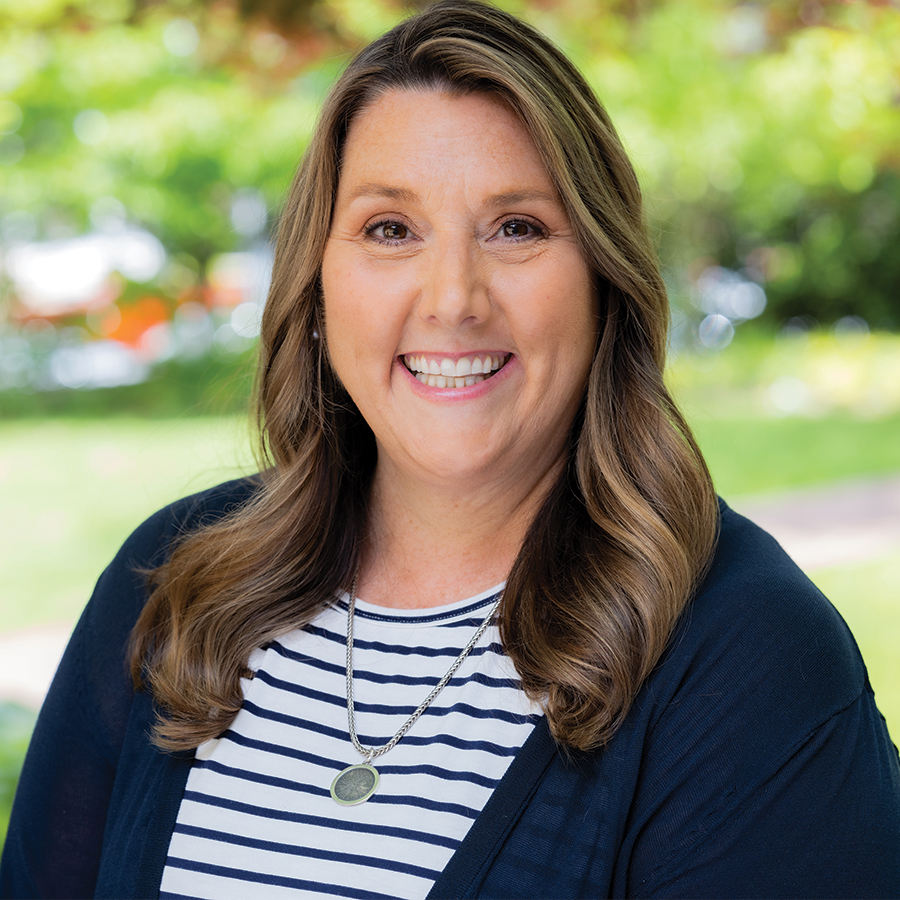 "We work with students on planning their career paths from day one, ensuring that we tailor opportunities for mentorship, internships, and capstone projects to align with each student's unique goals."
Colleen Bonner, Associate Director of Career Services
Learn and connect through career events
You will find numerous opportunities for career exploration through Career Talks, Networking Happy Hours, Speaker Series Events, Lunch and Learns, and additional events hosted across the University. Meet with leaders in the field in the Public Policy in Practice series, which brings distinguished public figures to campus to talk about their illustrious careers with students.
Career Days provide additional opportunities to network with public sector leaders and alumni working in Washington, DC, Harrisburg, New York, and Philadelphia. You will have access to leaders in an array of government, private and nonprofit organizations across the region.
Match with a mentor from our outstanding network
Match with a mentor who can help develop professional contacts and provide personalized guidance and expertise. You will be matched with an individual mentor through the Fels Mentor Program. Our mentors are public sector leaders committed to helping you achieve your career goals. Mentors offer advice, access, and inspiration, and will help you to grow your professional network.
Make lasting connections at Fels
Through Fels' strong alumni ties, you will have many opportunities to connect with public sector professionals to learn about specific roles, identify the skills most valued by employers, and refine your career strategy. In the Executive MPA program, learn alongside experienced professionals from all over the country in monthly weekend intensives. Networking happy hours are held each Friday in the fall and spring as part of Executive Weekend, regularly bringing together the tight-knit Fels community of the MPA and Executive MPA cohorts, alumni, faculty, staff, and guests.
Personalized advising and curriculum
Translate classroom knowledge into practical applications by designing a capstone project for immediate impact on your workplace or community projects. Gain experience addressing real-world problems on a day-to-day basis in an internship—with the option to consult with your advisor to identify an internship during the academic year as well.
World-class resources at Penn
While Fels is your primary point of contact for career support, as a Penn student you are also welcome to explore the offerings of the central Career Services office and polish your professional skills on LinkedIn Learning through your PennKey.