How to apply to the Master of Public Administration degree
The Master of Public Administration (MPA) degree is an immersive, on-campus program designed to align your passion for public service with the analytical skills you need to become a leader and innovator in the public sphere. Please thoroughly review the below information regarding the admissions process, required materials, and important application deadlines. To apply, select the MPA option by searching for the program in the online application system, or locate it under School of Arts and Sciences, Fels Institute of Government. 
Who we are looking for
Designed to establish foundational knowledge needed for effective management and decision-making, this accelerated program is ideal for individuals looking to launch or enhance their career in the public sphere. The MPA admits a small and selective class of students each year in order to maximize contact with expert Penn faculty and leading policy practitioners in the classroom and beyond. With a tight-knit cohort of ambitious, dedicated classmates from a diverse array of educational and professional backgrounds, you also learn a great deal from each other—and develop lasting and inspiring connections.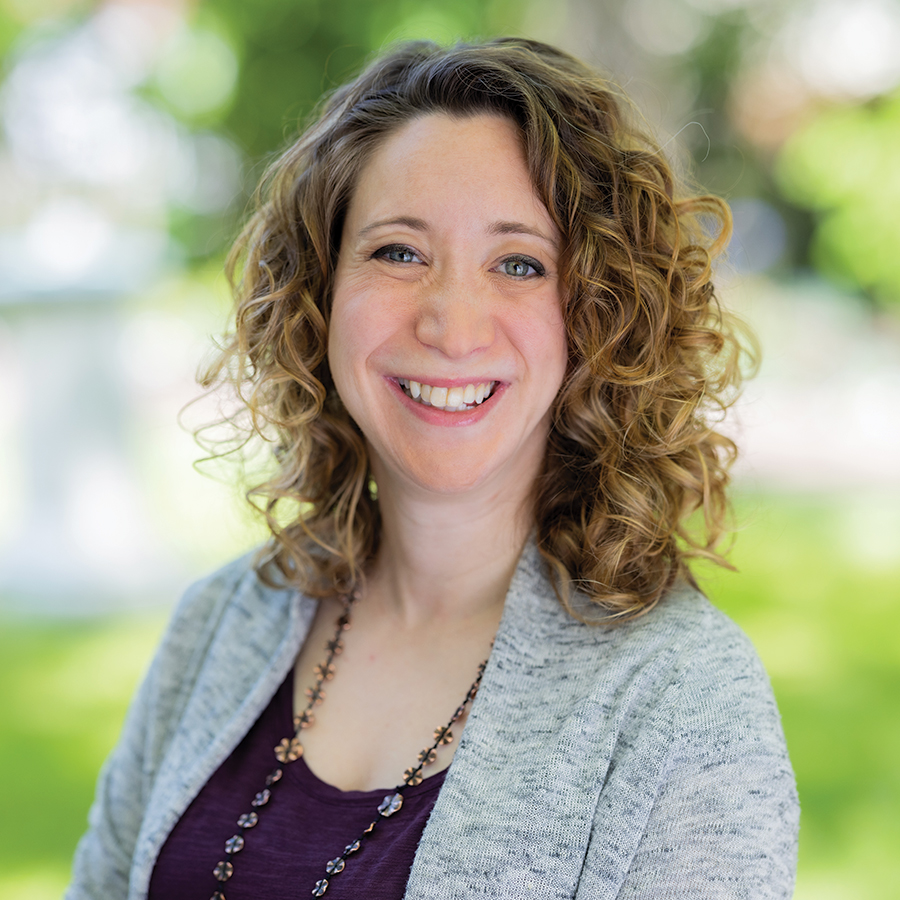 "MPA candidates are early-stage professionals seeking an accelerated, intensive program that will equip them with the skills needed to make an impact in the public and nonprofit sectors."
Mindy Zacharjasz, Director of the Master of Public Administration
Application deadline
Program
Term of Entry
Deadline
MPA
Fall 2024
Fee-waiver deadline: December 1, 2023
Waive the $75 application fee: Submit by December 1 and use code FELS2023 in the Administrative Use Box on the online application

Regular deadline: January 15, 2024
Application requirements
Applications to the MPA program must include the following materials.
The admissions team will not review an application until all necessary materials are received. No exceptions will be made. Please note that all application materials become the property of the University of Pennsylvania and will not be returned. Remember to retain a personal copy of your application.
Complete and submit the online application. There is a $75 non-refundable application fee. You may submit your application fee online by credit/debit card.
Waive the $75 fee: Submit by December 1 and use code FELS2023 in the Administrative Use Box on the online application.
Any applicant who is on active duty or a veteran of the US Military Service is eligible for an application fee waiver. The application fee will be automatically waived in the application for students meeting the criteria.
Any applicant to a Fels Institute of Government MPA program who is a current member or alumna/us of one of our admissions partner organizations is eligible for an application fee waiver. Please email lps@sas.upenn.edu (attention: Mary Bustamante) to request a fee waiver code, which must be used on the payment screen before submitting the application.
The personal statement should be approximately 500 words and should address your professional goals and how a Fels education can help you attain them.
Your second essay should be approximately 500 words and should discuss a significant challenge you faced (personally or professionally) or something important that did not go to plan. How did you respond to the challenge and what did you learn from the experience?
If you are applying as a dual degree student, please describe your goals for the dual degree.
Please compile your responses into a single document (keeping them as separate essays) and upload them to the online application system.
Submit your current resume, which should highlight your professional, academic, and service experiences and interests. We encourage applications to include all positions held (including recent internships), degree and non-degree coursework completed (including certificates and MOOCs), as well as volunteer or community activities.
Applicants may upload unofficial copies of domestic transcripts to the online application system. If admitted to the MPA program, applicants are required to submit official copies of transcripts and should do so upon notification of admission.
Letters should come from individuals in a position to evaluate your professional and/or academic work. Please include at least one letter from a classroom instructor.
Test of English as a Foreign Language (TOEFL): A strong command of the English language is necessary for successful study at Penn. Applicants for whom English is a second language must submit Test of English as a Foreign Language (TOEFL) scores to demonstrate English proficiency. Please note that the TOEFL is rarely waived; therefore, we encourage applicants to take the test to avoid delays in completing the application. The minimum TOEFL scores required for admissions consideration are 100 (iBT), 250 (CBT), or 600 (PBT). The TOEFL must be sent from ETS using the institutional code 2986 (U Pennsylvania Coll Lib Prof Stdy). To locate a testing site near you or schedule an exam, visit the TOEFL website.
International English Language Testing System (IELTS): IELTS is also accepted and the minimum score for consideration is a 7. You may upload a copy of your IELTS test to the standardized test score section of the application, but all official copies of IELTS must also be mailed directly from the testing center to the College of Liberal and Professional Studies Admissions, 3440 Market Street, Suite 100, Philadelphia, PA 19104-3335.
A written request to have the TOEFL/IELTS requirement waived: Please note that a TOEFL/IELTS score is rarely waived. We frequently get requests for waivers from people who have worked in the US for many years or have a degree from a school where the instruction was in English; this alone is not enough to qualify for a waiver. If you think you may qualify for a waiver, please be aware that the waiver request can cause delays in completing your application. If the application deadline is near, you may want to schedule the test just so that it will not delay you from submitting a complete application on time. To submit a request for a waiver, first submit all other documents required for your application. Then, send a written request to lps-admissions@sas.upenn.edu. Please include information on why the requirement should be waived, including how much education you have received in English schools, scores you may have earned on the TOEFL/IELTS previously (send unofficial scores, if possible), grades earned in writing-intensive courses, and any other information that you feel is relevant.
CertiFile/CollegeNET Document Service: Applicants from international institutions are encouraged to use the CertiFile/CollegeNET Document Service within the College of Liberal and Professional Studies application to request and submit authenticated transcript(s) and other academic documents. This service provides certified documents and course evaluations which are then included as part of your application materials. If using this service, Penn requires the "Evaluation" service at a cost of $190.
World Education Services Inc. (WES): WES must complete a course-by-course evaluation of all post-secondary credentials. The course-by-course evaluation should include the comparability level of your education and list each of your courses along with the equivalent US marks and credit. Please select the WES basic course-by-course evaluation (with grade point average and course levels) and request that WES send your evaluation to Penn College of Liberal and Professional Studies Admissions. The school can be found by searching the University of Pennsylvania and then selecting College of Liberal and Professional Studies. The evaluation becomes an official academic record and sole property of the University upon its receipt. For additional information about the WES application and their review process, please visit the WES website. For more information, review our information for international applicants below.
Submitting standardized scores (GRE, LSAT, or GMAT) is optional for the fall 2024 application cycle.
GRE and TOEFL scores must be sent to code 2986, U Pennsylvania Coll Lib Prof Stdy, which is the office that processes applications for Fels.
If you would like to submit LSAT scores, please note that LSAC will not report official scores to non-law/non-business schools. Applicants submitting LSAT scores should upload a copy of their score report to the online application.
Please visit the specific standardized testing websites for exam options in your home country.
The admissions committee may invite applicants to interview on a case-by-case basis.
MPA submatriculation 
Submatriculation offers exceptional current undergraduate students at the University of Pennsylvania a way to begin the Fels Master of Public Administration (MPA) program while completing their undergraduate program. Once accepted to the MPA program, students may count up to four Fels courses during their junior or senior year toward both the MPA and undergraduate program (see below).
You may apply as early as the first semester of your junior year and as late as the first semester of your senior year. Students entering the last semester of their undergraduate career at Penn are not eligible for submatriculation but may apply for regular admission to the Fels MPA program.
If you are interested in submatriculating, you should meet with your undergraduate academic advisor and the Master of Public Administration Director as early as possible. The director can help you determine whether this program is a good fit for you, confirm your eligibility, and determine whether additional forms should be completed.
Before applying for submatriculation, you must have enrolled in one of the following Fels courses: GAFL 6110 Statistics for Public Policy, GAFL 6210 Public Economics, GAFL 6400 Program Evaluation & Data Analysis (prerequisite: a statistics course with R coding), GAFL 5900 Use and Misuse of Data for Policy Challenges, GAFL 5310 Data Science for Public Policy (prerequisite: knowledge of R). Juniors and seniors must fill out a request form and be approved to take these classes. Applicants who receive a B+ or above will receive preference in the submatriculation application process.
Apply to the Fels MPA program using the standard online application for the program (select the Fels MPA Submatriculation option), noting your plan to submatriculate in your personal statement. You will be evaluated on the same standards as regular admission students.
Students who submatriculate into the Fels MPA program may double-count up to four Fels courses toward both the undergraduate and graduate programs. All double-counted courses need to be approved by both your undergraduate and graduate academic advisors, and your Fels advisor will work with you to help select the appropriate classes. After completing your undergraduate requirements, the remaining MPA courses (prefix GAFL classes) are taken as a graduate student. Students will receive their undergraduate degree after completing undergraduate requirements (after year four), and their master's degree after completing graduate requirements (after year five). Enrollment in a fifth year as a graduate student is required to complete the MPA degree, including fall, spring, and summer semesters, and students are eligible for Fels career services and fellowships during their fifth year. Depending on the number of courses double-counted (up to four), students who submatriculate may be able to enroll part-time and take advantage of fellowships, TAships or other unique opportunities to gain practical experience and further their learning.
International applicants
We aim for diversity at Fels. International students come to our programs to learn public management techniques they can put into practice in their home countries; American students benefit from international diversity in the classroom by learning about the strategies used to address common challenges around the world. Our international students come from all parts of the globe. Many have professional experience in government agencies, NGOs, or international organizations, or in the private sector; some arrive with Fulbright and Thouron Fellowships or are sponsored by their employers. International applicants should complete the same application as national students. 
Frequently asked questions
Yes, you can apply. Keep in mind that many of our students have had a few years of work experience prior to attending graduate school. For applicants who don't have that much work experience or come from the private sector, we look for a commitment to the public sector that can be demonstrated through internships, volunteering, or campaign work. All work experience is a plus!
The Executive MPA program is a part-time program, and students enrolled in this program are ineligible to receive an F-1 student visa. If you are an international student interested in pursuing an MPA from the Fels Institute of Government, consider applying to the MPA program.
All applicants who submit their application by the deadline will be considered for merit-based scholarships. If you do not wish to be considered for financial aid, please let us know in the Fellowship section of the online application. Any international students who are receiving full funding from their home countries are ineligible for Fels scholarships and should note their home country funding in the Fellowship section of the online application.
International students may be eligible for private US loans with an American co-signer.
With more than 100 countries represented at the University of Pennsylvania, international students at Fels join a vibrant community of international students. Penn's International Student and Scholar Services (ISSS) provides assistance such as English classes, information about the visa process, and other immigration needs, as well as opportunities to meet other international students and get involved in campus life. Some students also get involved with the Philadelphia International House or the International Visitors Council during their time here.