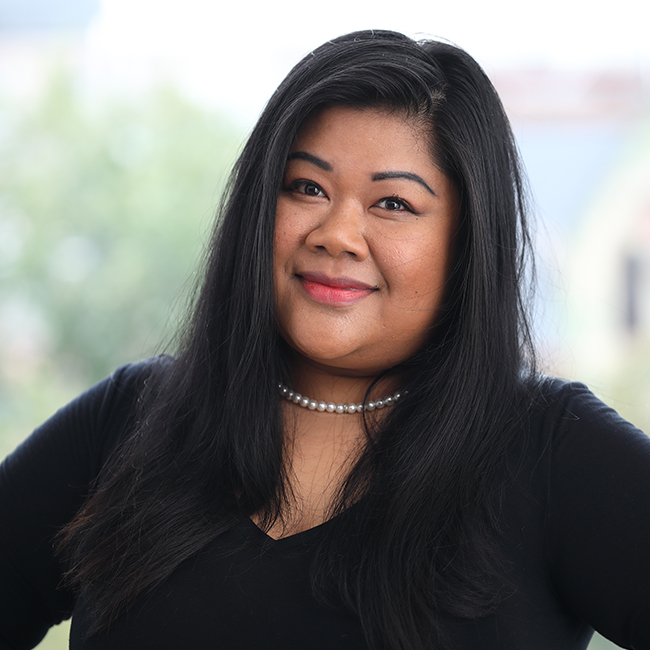 Master of Public Administration/Master of Science in Criminology '19
For Pauline Alvarado (Master of Public Administration/Master of Science in Criminology '19 and PLAS Fellow), data is critical. Passionate about providing solutions to lawmakers using numbers, Pauline knows the importance of not just of collecting facts and figures—but also interpreting information soundly and applying it practically. "What brought me to Fels is that the curriculum is focused on the practical application of policy using evidence-based and data-driven solutions," she says.
With a background in nonprofit finance and operations at the Council of State Governments Justice Center, Pauline is new to statistical programming and using the programming language R. But she's successfully cultivated her newfound skillset in a number of internships where she's played key roles within the Philadelphia District Attorney's Office and the White House Office of Management and Budget.
"This is an absolutely new skill for me," she says. "But since starting at Fels, I've learned rigorous quantitative analysis—and I'm actually applying them and evaluating public policy initiatives."
Also pursuing a master's degree in criminology, Pauline spent her internships applying her new skills and rigorous quantitative analysis to current public policy issues, like Bail Reform. Pauline co-authored a transparency report centered around District Attorney Larry Krasner's first phase of Bail Reform, one year after its implementation. Pauline transformed big data analytics and practical public policy into compelling data insights as a part of this groundbreaking initiative. And she credits some of her success to the tight-knit group of scholars that make up her cohort.
"In undergrad, I went to a school with 40,000 students," she says. "At Fels, there are about 30 people in my cohort, so I'm able to really make substantial relationships and get guidance not only from the administration and faculty, but also from my classmates. Fels is producing socially-minded public servants that can get things done."