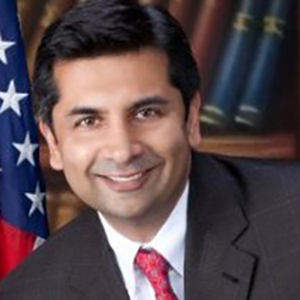 Executive Master of Public Administration '20
Bilal Iftikhar knows the stereotypes surrounding government: that bureaucracy stalls progress and red tape creates unnecessary difficulties. But Bilal is determined to address those criticisms—and put his Fels education to work.
"With the Executive MPA, I believe I will be prepared with tools that will allow me to make a lasting mark in the public sector," he says. "Real improvements can be made if leaders understand where we are going and where we have been."
Currently employed as director of public works for the city of Sanford, FL, Bilal has spent years working in the public sector. And while he has a solid technical understanding of the way government works, Bilal credits Fels with expanding his knowledge base.
"This program has provided beneficial insight on how other departments operate. I have developed knowledge and expanded upon and challenged ideas I already had," he says. "This has helped me understand how new policies in my department may mesh with existing policies of other departments, as well as how they interface with public affairs, public perception, and public reception."
Living, working and raising a family in a different city than your university sounds daunting. But the hybrid structure of the EMPA program—and the support of its faculty and fellow students—have allowed Bilal to make the program fit his lifestyle. "Attending once a month on-site and weekly online courses work well with my schedule," he says. "Being on the campus, I have access to a wide range of speakers and opportunities that have allowed me to take control of my college experience."