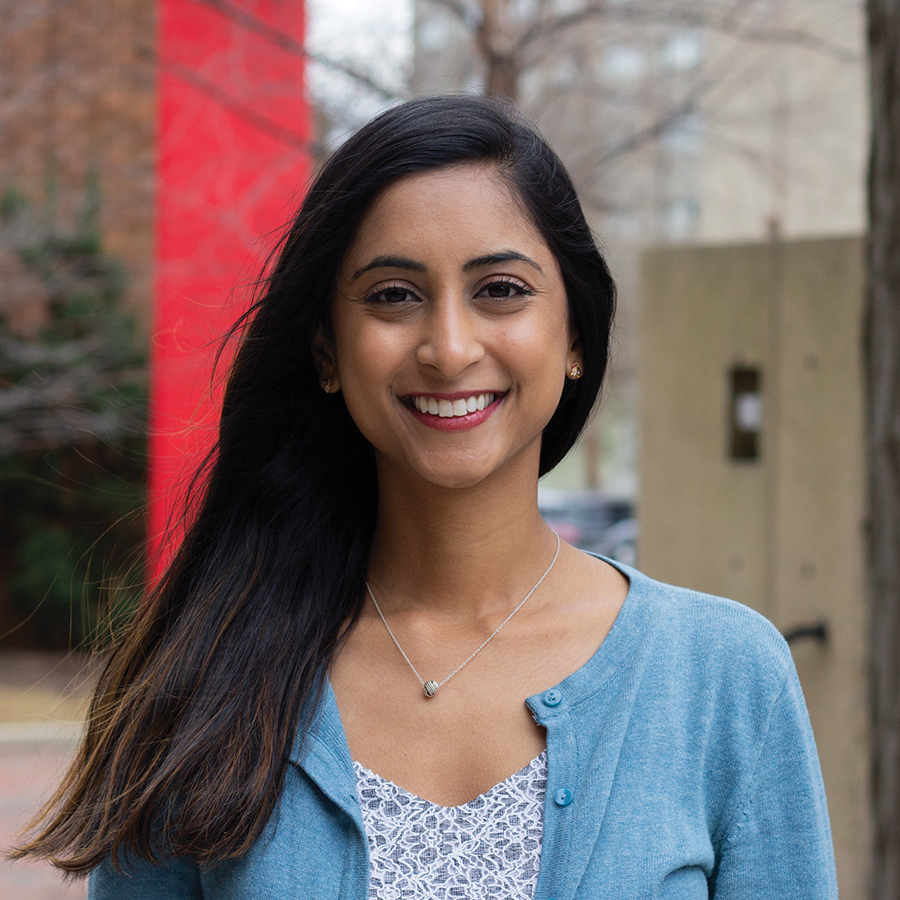 Master of Public Administration '20
Deeply dedicated to the city of Philadelphia, Ami Patel saw the institute as a way to jumpstart her role as a public leader—and a gateway to meeting students with similar mindsets.
"Jumping into the program is probably the best decision I could have made," she says. "I've made meaningful connections with the people around me. I can learn so much from all of them."
Since enrolling, Ami has taken full advantage of the practical experiences and valuable connections afforded by Fels. A fellow with ImpactED, a Penn organization that helps public and voluntary sector organizations maximize their impact, Ami also sits on a number of student organizations and has held several internships within the City of Philadelphia government. She has done so with the support of the Public Leadership and Service Fellowship, which funds students who take on unpaid public-sector internships.
"That's one of the amazing things that Fels offers," she says. "It's not only allowing you to take an internship, it's also acknowledging that we want to work in the public sector, and that's valuable. They're willing to invest in us."
After graduation, Ami looks forward to continuing to bridge the public sector and the citizens of Philadelphia—and sees almost endless opportunities to do so.
"I understand so much more how institutions interact," she says. "Fels opened my eyes to a completely new world. It's just really expanded what I feel like I can do. I definitely would not have had that without coming to Fels."