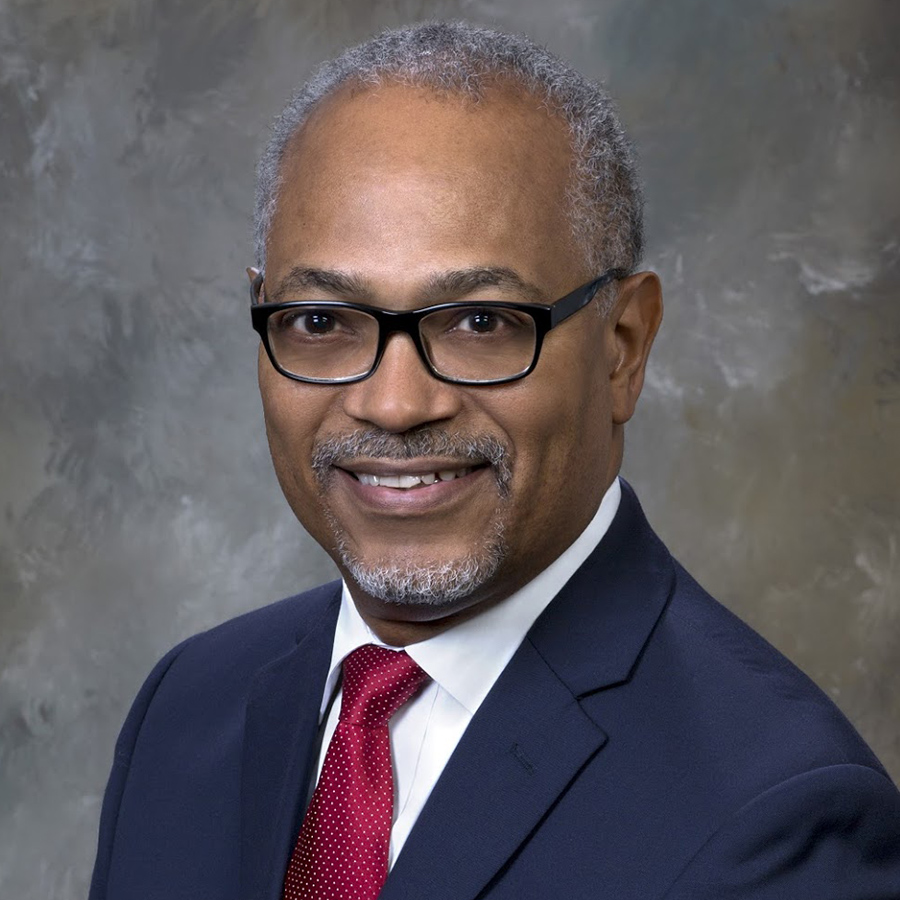 Tuesday, September 26, 2023 - 9:00 to 10:00 am ET
Join us for a "Leadership in a Time of Crisis" Coffee Talk featuring Professor Mike DiBerardinis and Everett Gillison, Director of Employee and Labor Relations at the Defender Association of Philadelphia.
"Leadership in a Time of Crisis" Coffee Talks are offered to current students as a unique "off-record" opportunity to discuss current events and relevant policy issues with active practitioners. These talks are small by design and allow students to gain insight and learn valuable lessons on public sector leadership.
About Everett A. Gillison
Everett A. Gillison has had an extensive career serving as a public servant for the citizens of Pennsylvania. As a social worker, public defender, chief of staff and deputy mayor for the City of Philadelphia, board member for the Pennsylvania Department of Probation and Parole, and commissioner for the Pennsylvania Ethics Commission, each step of his journey has had a singular focus to use his law training in service to others.
After graduating from Syracuse University College of Law, Mr. Gillison returned to the Defenders Association of Philadelphia, where he worked for the next 23 years, developing into an outstanding trial attorney and advocate. He was a member of the first Special Defense and Capital Homicide Unit in the City of Philadelphia's history, which led to raising the standards for lawyers practicing capital case defense. This elevation in the delivery of capital case defense established that well-prepared and adequately funded defense lawyers could dramatically cut the number of indigent defendants receiving the death penalty. In fact, none of the defendants represented by this unit have ever received a sentence of death. Recognition of his outstanding efforts led to his acceptance into the American College of Trial Lawyers as a fellow in 2006, opening doors for more public service attorneys into the international organization.
The Honorable Michael A. Nutter appointed Mr. Gillison as Deputy Mayor for Public Safety on January 7, 2008. Charged with reimagining and coordinating the public safety departments, he brought a community-based, holistic approach to City Hall. He started a movement called Philly Rising, which took money from public safety agencies and realigned them with true community policing efforts. Using data and trust building, the top ten "hot spot" violent communities saw 15-28% drops in violent crime and homicide. From 2008-2015, Philadelphia saw a dramatic 35% drop in homicides by investing in job training, education, job placement, and violence interdiction programs. Coupled with his focus on those returning from custody being given support and opportunities to work at meaningful jobs, he saw a dramatic reduction in the county prison numbers while simultaneously lessening the incidents of crime on the streets.
One of the efforts of Mr. Gillison's major achievements was the investment in a coordinated cities approach to big events and emergency preparedness. Under his tenure, the City of Philadelphia safely hosted over one million people for the visit of Pope Francis in September 2015. When tragedy struck with the derailing of Amtrak Northeast Regional Train, then-President Barack Obama came to thank the assembled team for their professionalism and quick response. The community-focused holistic approach he championed proved itself in effective fashion.
Mr. Gillison has served on many nonprofit boards, including the Episcopal Legal Aid, Dawn's Place, Cathedral Chapter of the Diocese of Pennsylvania, Breakthrough of Greater Philadelphia, and the Coalition Against Hunger. To each organization he is a part of, he brings not only his distinct brand of servant leadership but also elevates those around him to get involved and change what they feel needs to be changed.
Mr. Gillison has lectured at many of the Philadelphia area law schools, colleges, and universities on a variety of topics given the breadth of his experience. His favorite has been taking part in "The Road Not Taken," which helps train the next generation of public servants in law and government.
Mr. Gillison is a native Philadelphian. He grew up in West Philadelphia, graduating from University City High School, the University of Pennsylvania with a BA in political science, and Syracuse University College of Law, class of 1985.