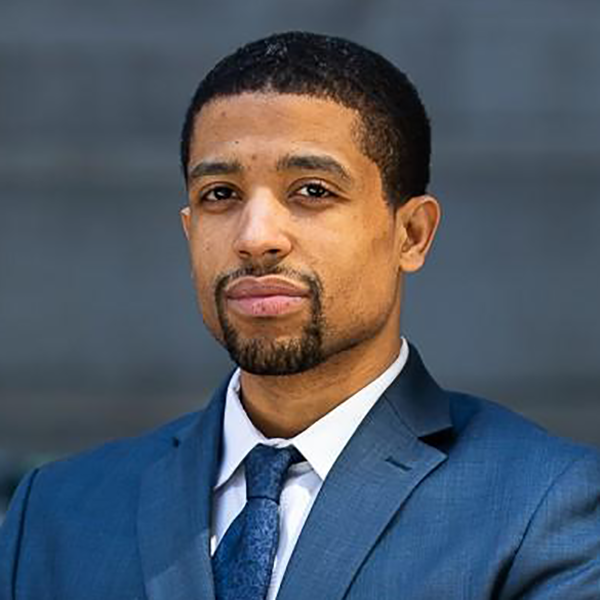 The Fels Institute of Government is proud to announce the appointment of Matthew Stitt (MPA '12) as a Distinguished Fellow. The appointment is a recognition of Mr. Stitt's work and multiple contributions to Fels and the broader University of Pennsylvania community.
As a Distinguished Fellow, Mr. Stitt will help equip Fels students to engage in today's critical policy issues and to create a more diverse and equitable public sector. His efforts will include leading a speaker series on racial equity and social justice, supporting internships and student mentorship, and connecting students and alumni. While this is an expanded role for Mr. Stitt, he has long been an important part of the Fels community, having previously served as an adjunct lecturer, student mentor, and Capstone advisor.
The Fels Racial Equity and Social Justice speaker series has explored how the public sector can advance the goals of racial equity and social justice. So far in its inaugural season, the series has hosted Philadelphia City Council Members Cherelle Parker (MPA '16) and Maria Quiñones Sánchez, as well as CEO and President of the African American Chamber of Commerce of PA, NJ, and DE Regina Hairston (MPA '18). A particular highlight was a roundtable on police reform in the wake of last summer's Black Lives Matter protests featuring PA State Representatives Jordan Harris and Joanna McClinton and PA State Senator Sharif Street. 
"Matt's track record in advancing public policy with a lens on equity, along with his steadfast support for training new leaders, makes him a true asset to the Fels community," said Faculty Directors and Professors Matt Levendusky and John Lapinski. "We are excited for him to formalize this role as a Distinguished Fellow and look forward to him working with Fels students for many years to come." 
The newly created Distinguished Fellow position is supported by the Fels Institute of Government and is part of Fels' continued commitment to advancing racial equity and social justice. In addition to continuing the speaker series, Mr. Stitt and Fels will support other specific programming focused on these areas.
"Since I first received the call from Fels, I have been honored to be a part of the Penn community. Over the years, I have continued to benefit from being a Felsian, as I've had the pleasure of hiring, working, and collaborating with several people that also call Fels home," said Mr. Stitt. We are at a pivotal moment in our nation and city's history. It is imperative that we take this time to educate our students and community about the public sector's role in driving more equitable and just outcomes. I appreciate this unique recognition and opportunity from my alma mater, and look forward to continuing this important work – and playing a role in developing the next generation of leaders."
Mr. Stitt graduated from the Fels Institute of Government in 2012 with an MPA degree. He joined Philadelphia City Council in 2012 as a financial analyst, working under his former professor and fellow Fels alum. He ultimately became the Chief Financial Officer for City Council and began teaching at Fels as an adjunct lecturer in 2017. In 2020, Matt joined PFM as a Director in their Management and Budget Consulting Group where he also serves as National Lead for Equitable Recovery and Strategic Financial Initiatives.