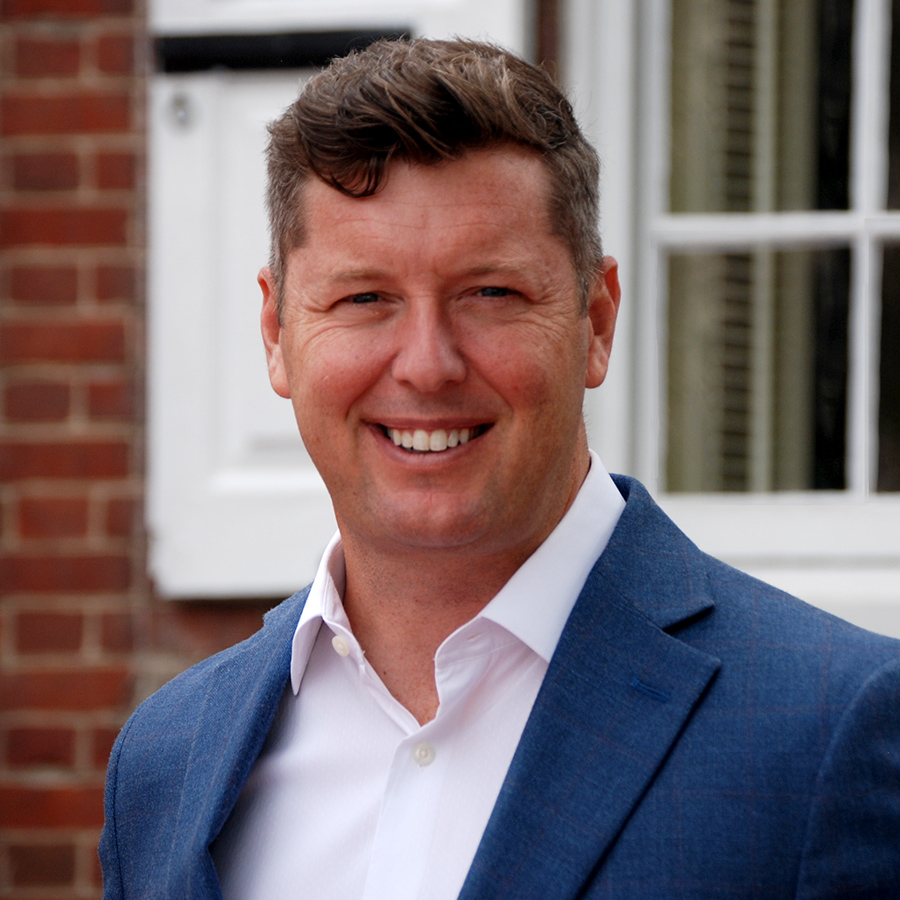 Fels Institute of Government is pleased to announce that our keynote speaker for the Fels Class of 2022 graduation will be the honorable Patrick J. Murphy.
Patrick J. Murphy began serving our nation at age 19, when he enlisted in the United States Army ROTC program at the University of Scranton. For the past 28 years, in one role after another, he has maintained that commitment to serve—as a soldier, as the first Iraq War Veteran elected to Congress, as the Under Secretary and Acting Secretary of the Army, and as a champion for veterans' issues with an extensive background in health care management and innovation.
After obtaining his law degree, he joined the Judge Advocate General (JAG) Corps. He would serve two deployments following September 11th—the first to Bosnia in 2002 and the second to Iraq from 2003 through 2004 as a paratrooper in the 82nd Airborne Division. He received a Bronze Star for his service in Iraq, which included leading a Brigade Operational Law Team and successfully prosecuting two high-level terrorists in the Supreme Court of Iraq.
In 2006, the people of Pennsylvania's 1st congressional district elected Patrick to the House of Representatives, as America's first Iraq Veteran to serve. While in office, Patrick championed his fellow veterans in co-sponsoring the post 9/11 GI Bill, authoring the repeal of Don't Ask, Don't Tell, establishing the Washington Crossing National Veterans Cemetery for more than 300,000 former service members, and co-sponsored the Joshua Omvig Veterans Suicide Prevention Act—a law that continues to provide 24-hour mental health care for at-risk veterans. President Barack Obama would later appoint Patrick as the 32nd Under Secretary and later Acting Secretary of the Army. At the Pentagon, Patrick built upon the expertise in health care policy he developed in Congress and oversaw the Army's entire health care system—which includes 8 medical centers, 11 hospitals, and hundreds of local clinics. As Chief Management Officer, he led a $4.3 billion overhaul of the Army's medical records and helped the Army save $1.7 billion in costs by streamlining its operations. He also forged innovative partnerships with groups like Major League Baseball and 20th Century Fox that generated more than $250 million in savings and raised the Army's profile among the American public.
Throughout his career, Patrick has used his public platform to share the experiences of America's service members and veterans. From 2013 to 2015, he hosted the MSNBC series Taking the Hill, which highlighted the struggles and resilience of wounded veterans and their families. Patrick is also the founder of Taking the Hill Productions, a media company that creates and shares powerful stories about veterans. In 2020, Patrick partnered with the Life Aid Research Institute and broadcaster Al Roker to develop Life Aid: A Story of Hope. This national TV special, which aired on the Discovery Network, profiled veterans, first responders, and law enforcement officers recovering from mental trauma suffered in the line of duty.
We are looking forward to hosting the Honorable Patrick J. Murphy and celebrating our Class of 2022 graduates!