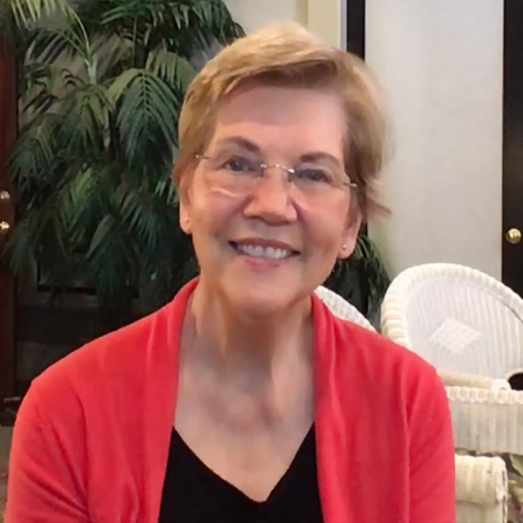 Fels was privileged to host Senator Elizabeth Warren for our Public Policy in Practice speaker series on Friday, November 6. Moderated by Distinguished Fellow Elizabeth Vale, the conversation was guided by questions submitted by Fels students. Senator Warren shared her thoughts on the recent presidential election and offered advice for MPA students. Senator Warren praised students for their commitment to public service and counseled them to "dream big, fight hard" in their future careers. Participants were even treated to a guest appearance by Senator Warren's dog, Bailey.
The second half of the evening was a conversation with political media strategist Chris Sautter who shared insight on the presidential election, the future of the Democratic and Republican parties, and his thoughts on the pandemic.
Read more about this event at Penn Today.
Please join Fels at future Public Policy in Practice speaker events.